The Gathering Print
The Gathering story: $90
A soul rests within the Gathering Tree. It acts as a vital bridge between the intellect, body and spirit. This is the absolute beginning, or cosmic axis, a path toward the center where order is mastered and emptiness found.
The unicorn spears its purity into the trunk of the tree; the young man to the left blesses the rising phoenix. The two men to the right sacrifice their bodies to release their bondage to the earth, and the woman prays that she is receiving a regenerative transformation. Gathering to taste the ambrosia of the gods, all partake. The sun and the moon shine on the primordial tree, while the river flows time. Time and eternity, movement and rest are found in the Tree of Life. All gather to understand that life is the fruit of one's own doing and the conquest over the chattering mind at the changeless center. Jody Bare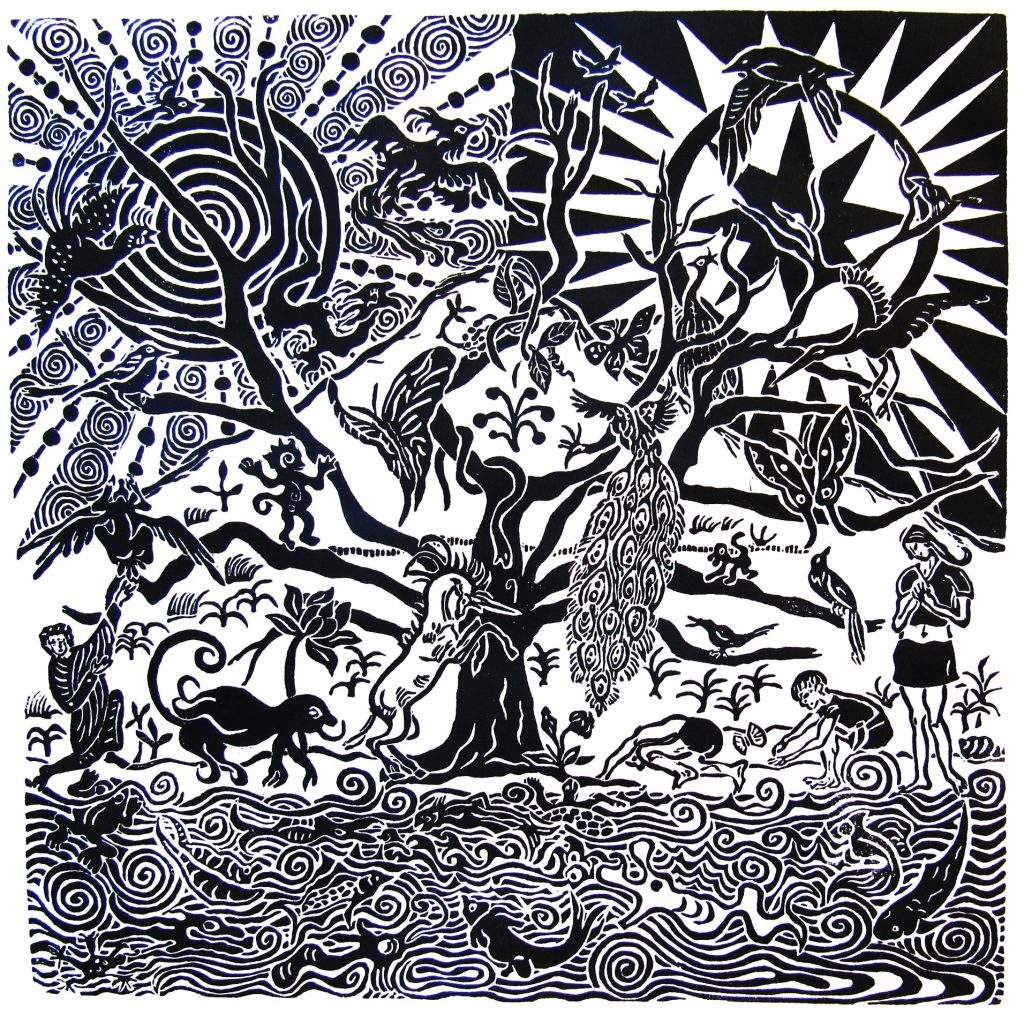 Lino-cut print on bleached mulberry paper. (12" x 12") Mailed in a protected acid free sleeve and backed or tubed.